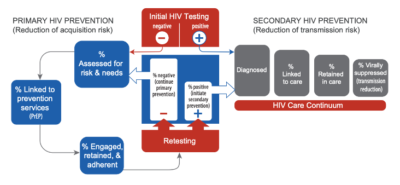 HIV TESTING:
More than 1 million people in the United States have HIV, and many are unaware of their status. About 40% of new HIV infections are transmitted by people whose HIV is undiagnosed and who are unaware they have HIV.
Diagnosing HIV quickly and linking people to treatment immediately are crucial to reducing new HIV infections. Health care providers are the front line for detecting and preventing HIV transmission. CDC recommends that individuals between the ages of 13 and 64 get tested for HIV at least once as part of routine health care and that those at increased risk get tested more frequently.

INFORMATION ON HIV:
The National HIV Curriculum is a free educational website from the University of Washington. This project is funded by the Health Resources and Services Administration (HRSA).
The National HIV Curriculum provides ongoing, up-to-date information needed to meet the core competency knowledge for HIV prevention, screening, diagnosis, and ongoing treatment and care to healthcare providers in the United States.
Free CME credit, MOC points, CNE contact hours, and CE contact hours are offered throughout this site. Pharmacology CE for advanced practice nurses is also available for many of the activities.

HIV SCREENING:
Guidelines for HIV testing continue to evolve with changes in testing technology and methods to reach persons who can benefit from these services. The listed documents provide the most updated CDC guidelines on HIV testing for testing providers, program managers; and laboratory personnel. Integrated prevention services for HIV infection, viral hepatitis, sexually transmitted diseases, and tuberculosis for persons who use drugs illicitly: summary guidance from CDC and the U.S. Department of Health and Human Services
Summarizes as of 2011, guidelines or recommendations published by multiple agencies of the U.S. Department of Health and Human Services (DHHS)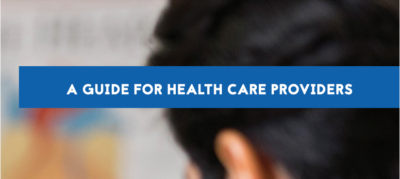 PrEP FOR HIV PREVENTION:
PrEP is short for pre-exposure prophylaxis. It is the use of antiretroviral medication to prevent acquisition of HIV infection. PrEP is used by people without HIV who are at risk of being exposed to HIV through sexual contact or injection drug use. Two medications have been approved for use as PrEP by the US Food and Drug Administration (FDA). Each consists of two drugs combined in a single oral tablet taken daily:
Emtricitabine (F) 200 mg in combination with tenofovir disoproxil...

UNDERSTANDING HIV:
HIV Overview
HIV and AIDS: The Basics
The HIV Life Cycle
The Stages of HIV Infection
What is a Latent HIV Reservoir?
HIV Testing
FDA-Approved HIV Medicines
What is an Investigational HIV Drug?
What is a Therapeutic HIV Vaccine?
What is a Preventive HIV Vaccine?
HIV and AIDS Clinical Trials

HIV & AGING:
Recommended Treatment Strategies for Clinicians Managing Older Patients with HIV
If there is one constant in the field of HIV medicine, it is that of constant change.
The science of HIV is an ever changing landscape of new research findings, new medications with new targets and also new side effects.
In addition to new populations affected by the epidemic, as the elderly, there is the ever demanding goal of seeking an actual cure for HIV disease.